We're always looking for fresh, local stories that are happening within our communities! Do you think you'd be interested in becoming a contributing writer for our Right at the Heart blog? Read below and send us an email at marketing@myfarmers.bank!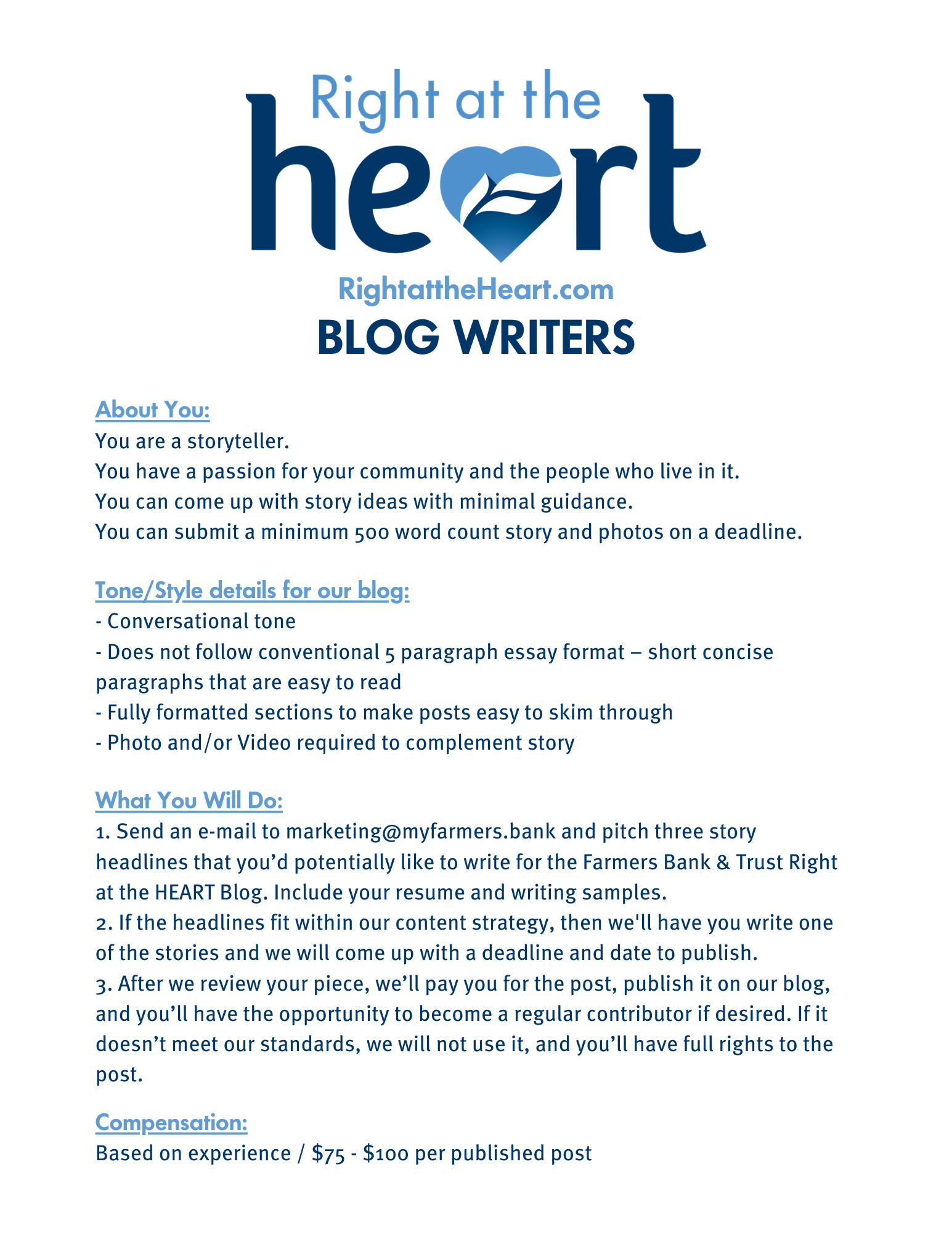 ARKANSAS: Magnolia, Camden, Hope, Prescott, Texarkana, Malvern, Haskell, Bryant/Benton
TEXAS: Texarkana, New Boston, Prosper
*If you become a contributing writer and earn more than $600/year, we will need a completed W-9.